Dear Nuestros Niños' Friends,
It is with great joy and excitement that I invite you to our upcoming gala event celebrating 50 years educating the young minds of children in Williamsburg, Brooklyn & Queens.
As we reflect on the past five decades, we are filled with gratitude for the incredible journey we have had in nurturing and educating children. It has been a privilege for Nuestros Niños to provide a strong foundation for generations of children, equipping them with the skills, knowledge, and values they need to succeed in life.
The milestone event will be held on Thursday, October 5th at 5 PM at Giando on Water and promises to be a memorable evening filled with celebration, inspiration, and appreciation for the contributions of our dedicated staff, supportive families, and wonderful community partners. We have planned an evening of delicious food, guest speakers, and a program that will highlight the achievements and impact of our early childhood education programs over the years.
We would be honored to have you as our esteemed guest at this momentous occasion. Your presence would not only add to the significance of the event but also provide an opportunity for us to express our deepest appreciation for your support and commitment to early childhood education. Your continuous encouragement and contributions have played a vital role in our success, and we would be thrilled to have you celebrate with us.
Please RSVP by Thursday, September 21st to confirm your attendance, and kindly let us know if you will require any special accommodations. If you have any questions or need further information about the event, please do not hesitate to contact us at gala@nnccc.org
Once again, we extend our heartfelt thanks for your unwavering support, and we eagerly anticipate your participation at our gala as we celebrate 50 years of early childhood education.
Thank you for your continued partnership, and we look forward to celebrating this milestone with you!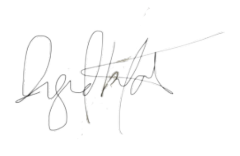 Ingrid Chungata, M.ED
Executive Director
Nuestros Niños Child Development School